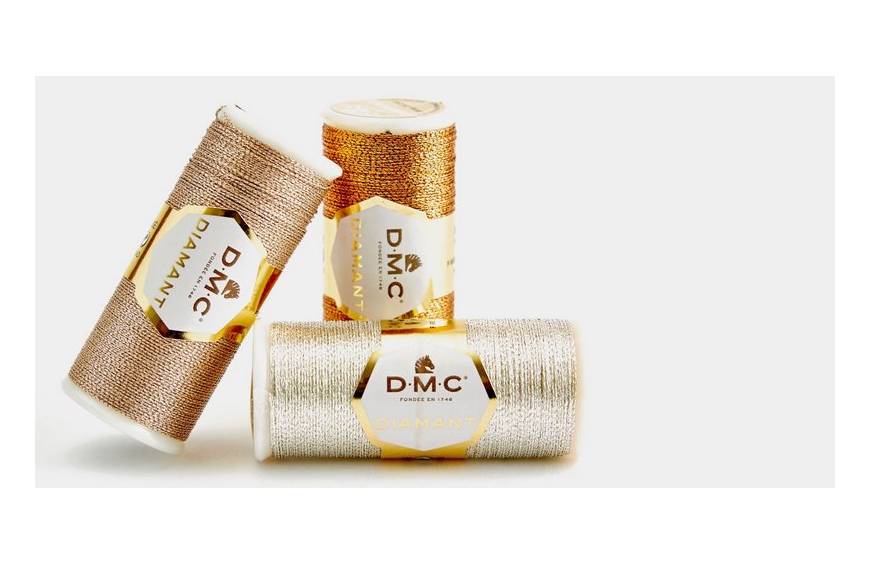 Metallized floss DMC Diamant and Diamant Grande
Let your stitches shine with DMC's brilliant Diamant Grandé. 



Double the thickness of our best selling Diamant embroidery floss, it's quicker and easier than ever 
to transform your needlework with a luminous 3D effect. This opulent 6-ply metallic single-strand, 
non-divisible thread glides effortlessly through nearly any fabric - from cotton to linen, 
silk to satin - adding diamond-like shine to both cross stitch and traditional embroidery projects.

Reel of 20 meters




Diamant Grandé is a single-strand, non-divisible thread 




Composition: G3821, G3852, G168, G415, G225, G317 72% viscose, 28% polyester