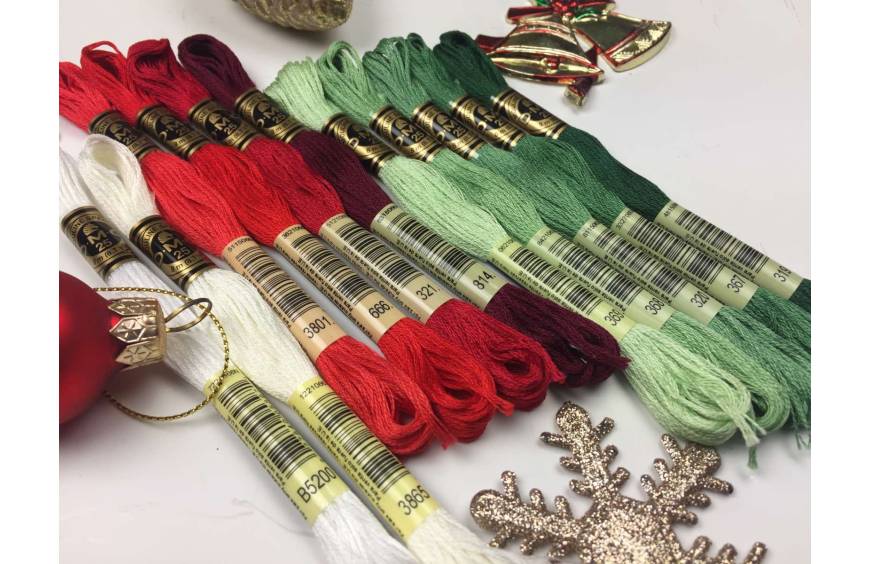 The Main New Year's Colors Of Floss DMC
New Year's colors of floss DMC (B5200 snowy white, BLANC White, Green 319,320,367,368,
369, Reds 321,666,3801).
A little hint for needlewomen to choose the basic colors for New Year's ornaments and motifs. Of course ! that's not all, mix and match colors for your creations.