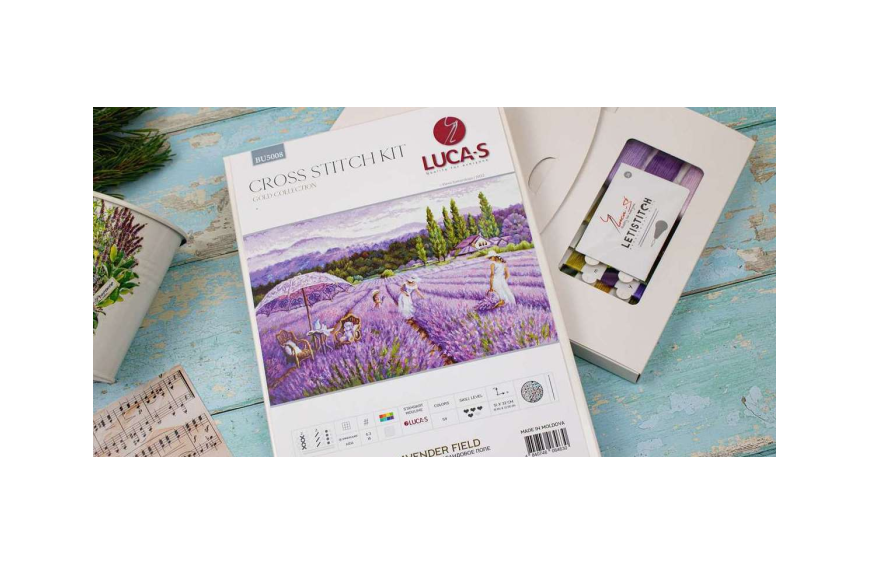 About Our Supplier Luca-S.
This is a Moldovan company specializing in the production of embroidery kits, founded by Anatoly and Marina Luca in 1992. Having withstood the test of time, they never ceased to develop and improve.
Today, the manufacturer offers embroidery lovers the most diverse range of needlework products of varying complexity from Anchor floss and various types of fabrics manufactured by Zweigart. 14, 16, 18 canv Aida, 20 st. Belana, 25 ct. Lugana, 3.5 ct. Turkestan, 14 kt. Palisade, 25 ct. Fane Floba and others.
​Cross-stitch kits have a special fabric density, and additional graphic markings on the fabric can be easily removed after washing.
​Luca-S offers its customers a wide range of complementary products with clear embroidery designs:
Petit Point / Needlepoint Sets
Cross Stitch Pillow Cases – sets of cross stitch pillow cases.
The embroidery is made from Belana, Fein-Floba & Lugana solid color canvas. We also have a pillowcase in Turkestan canvas and a children's pillowcase in Palisade canvas.
Each kit contains the wrong side of the pillowcase, a zipper, Anchor thread or acrylic yarn, a scheme and a needle.
Blouses and dresses in ethnic style
Handmade postcards and bookmark sets also have all the necessary elements.
Luka-S produces sets of Christmas decorations and Christmas socks, bags, wooden frames for embroidery of various shapes and sizes, and wooden machines in two sizes.
We always have new items and the range is expanding.
Our products are widely exported to more than 50 countries in the world.
Thank you very much for choosing Luca-S embroidery.